VR and Healthcare
November 14, 2018 @ 4:30 pm - 6:30 pm
Firsthand has been a pioneer in Virtual Reality (VR) for over 20 years. They are creating groundbreaking VR experiences that are transforming health and healthcare. Howard's portfolio of VR projects includes iconic health applications like SnowWorld for burn pain relief, IraqWorld to treat battlefield PTSD, and Attack of the S. Mutans to inspire children to improve dental self-care habits.
Join us between 4:30-6:30 PM on Wednesday, November 14th at St. Luke's Boise's Park Center auditorium which is the same location as their newly unveiled Virtual Care Center*. St. Luke's will be offering 30 minute tours of the center at both 4:00 and 4:30 PM, but you must preregister by sending an email to annie@idahovirtualreality.com Our guest speaker's talk will start at approximately 5:15 PM.
We will have a number of VR demos for you to try that are related to healthcare. Light appetizers and non-alcoholic beverages will be provided.
Cost: Members – $5, Non-members – $8
Membership Sign-up – Sign up HERE for FREE.
RSVP: Eventbrite OR, cash/check/card accepted at the door, but please email annie@idahovirtualreality.com so we can reserve a spot for you.
We look forward to seeing you!
Event Sponsor: Thank you to our event sponsor Blue Cross of Idaho for making this event happen!

Location Sponsor: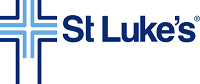 *The St. Luke's Virtual Care Center is one of just a few in the nation, bringing vital medical access to patients in rural and often-underserved communities as well as metropolitan areas. Virtual care, also called telehealth or telemedicine, uses technology to connect a patient in one location with a health care provider in a separate, often distant location. The $3.4 million center will be a high-tech hub where a centralized medical team uses technology with a human touch to care for patients around-the-clock at clinics, hospitals and homes throughout Idaho and Eastern Oregon.
Related Events